When choosing the material of barrier for your workplace, it is important to consider where you will be using the barrier. Both our Steel and Flexible barrier have similar stopping power with a 90-degree impact, but there are other qualities that make them quite different.
Flexible Barrier
The A-SAFE barrier range is designed from a unique multi-layered plastic that flexes on impact to protect the barrier, vehicle, driver, pedestrians, floors and fixings. A-SAFE's products are made from Memaplex™, a flexible and robust polyolefin blend of materials with rubber additives exclusively manufactured by A-SAFE that is 100% recyclable.
This unique three-layered material allows it to safely take higher impacts than most steel barrier while also reducing or eliminating any potential damage, the A-SAFE traffic barrier is capable of withstanding impacts of up to 36 tons depending on speed and impact angle.
Memaplex™ is also hygienic and low maintenance as they are easy to clean, and don't deteriorate due to the materials used and the outer coating.
These barriers are modular and multi-directional, so you can add together different components to create the best shape of barrier for your particular use case; this also makes them easy to install, which our team can assist with as well. By flexing on impact then returning to its original shape and position, A-SAFE barrier is a long-lasting solution that resists more impacts over time.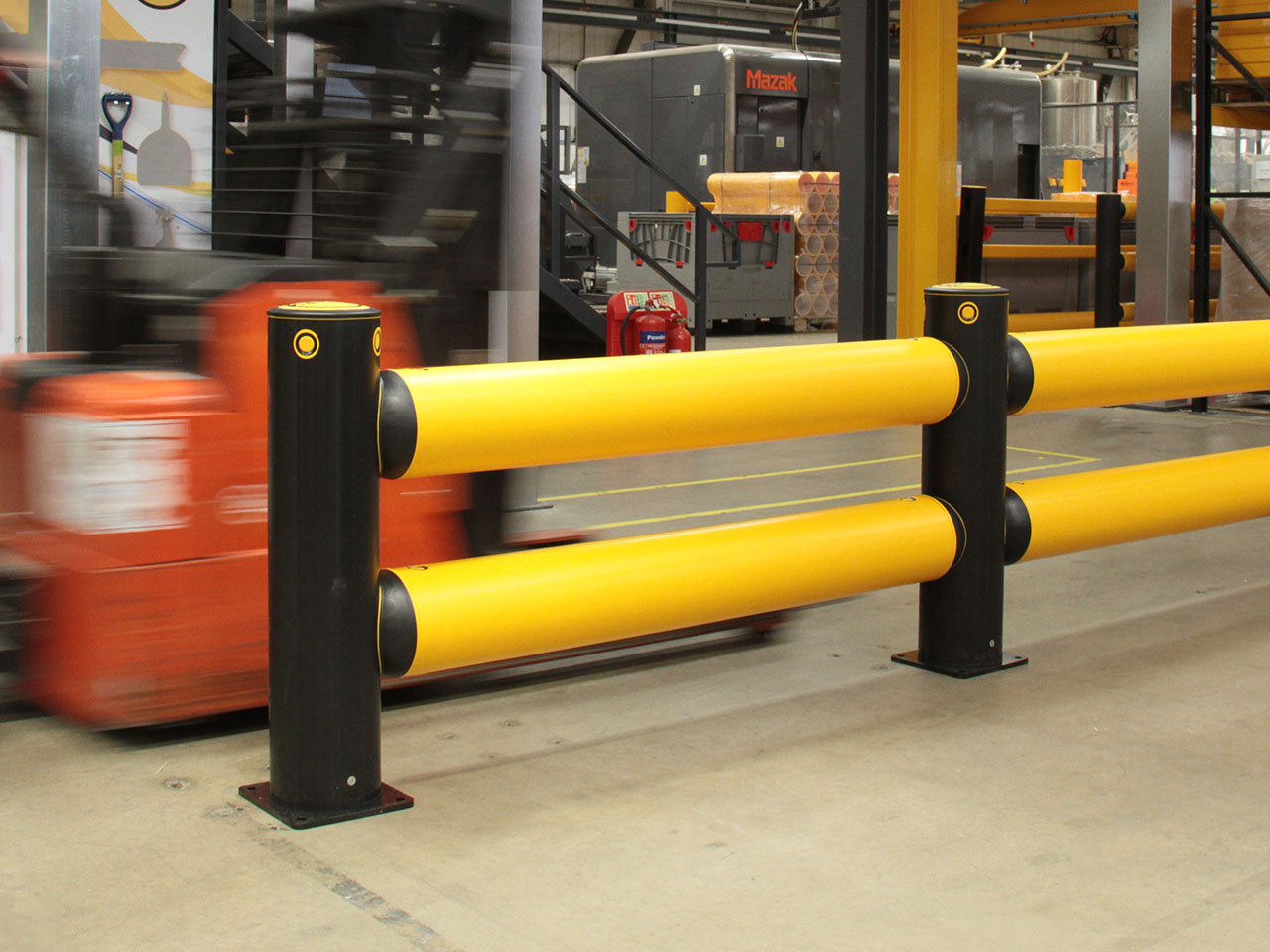 Steel Barrier
Steel barrier is a sturdy stopping force for directing pedestrians or protecting things from vehicular impacts. Our warehouse barrier is typically available in powder-coated, galvanized and powder-coated over galvanized finishes.
They're designed to have a slim profile to reduce the amount of valuable space taken up, and the powder-coated over galvanized options can be made with custom colours. Our range includes a number of gates to allow pedestrian and vehicle access through lines of barrier. Steel barrier is very simple to install as they have a simple modular bolt-together construction.